Transport for London (TFL) is proposing to extend the Northern line (Charing Cross branch) to Battersea, via a new station at Nine Elms, as part of wider plans to regenerate the Vauxhall, Nine Elms and Battersea area.
If you're interested in this, view the provisional outline programme for public inquiry, which is running the next four weeks.
This Northern line extension (NLE) forms part of wider plans to regenerate the Vauxhall, Nine Elms and Battersea area.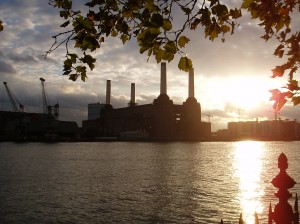 Following public consultations in 2010 and 2011, the Council's Cabinet approved a recommendation to support this preferred route (January 2012 Cabinet Report). However, in response to community concerns, TfL was asked to do some further design work and analysis, particularly around the locations of the shaft.
TfL has now produced an update leaflet on the consultation and work so far. Further consultation is proposed over the coming months. You can find out more or sign up for regular updates at the TfL Northern line extension page.
The extension of the Northern line is part of wider plans to improve public transport in the area to respond to levels of development expected in Vauxhall and Nine Elms. Additional public transport is needed to support this new development and to benefit existing residents and businesses.
Less pressure on Vauxhall station and relief to the existing Northern line south of Kennington. The extension is a partially privately funded project by the site developers, SP Setia and palm oil conglomerate Sime Darby, with contributions from other sources such as the proposed new US Embassy. Subject to permission from the Secretary of State for Transport to build and operate the extension and the required funding being in place, construction could begin in 2015, and the extension could be open by 2020.Battersea will be the new southern terminus, with a new station at Nine Elms on Wandsworth Road. Both new stations will be in Travelcard Zone 2.
Click Battersea Power Station for more blogs
See our Battersea Power Station project pages for more information and videos.
Or visit PlanA our general blog on urbanism, planning and architecture.
Spectacle homepage
Like Spectacle Documentaries on Facebook
Follow SpectacleMedia on Twitter