Producing palm oil is already a bad thing on its own (see our previous blog ), but Malaysia-based multinational conglomerate Sime Darby (a.k.a co-owner of the Battersea Power Station) also violates numerous contracts and even acts in an illegal way, according to Friends of the Earth.
Continue reading for a summary on Darby's careless actions, all based on reports by Friends of the Earth, which are attached at the bottom of this article.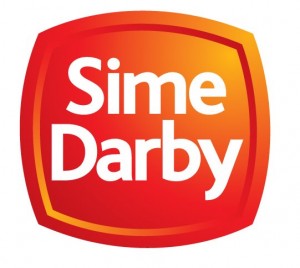 The multinational conglomerate is developing palm oil plantations in Liberia, swallowing up farmlands and forests used by local communities to sustain their livelihoods. The contracts for land concessions signed by Sime Darby and the Liberian government violate several Liberian laws and regulations as exposed by a government agency report released a few months ago. They also violate several human rights principles in conventions ratified by the Liberian government as well as principles enshrined in Liberian Law.
Sime Darby's plantations in the Ketapang district in West Kalimantan, Indonesia, are unlikely to achieve RSPO certification in the near future. The company has allegedly illegally deforested protected forest at Ketapang and is producing palm oil on this land. Sime Darby's 100 – per – cent owned subsidiary PT BAL has cleared 2,600 ha of concessions that overlap with Protected Forest. This is what a Forestry Department team discovered in 2003.  Another wholly-owned subsidiary, called PT SNP, has a 1300 ha concession that overlaps protected forest. Parts of this have again been cleared and planted without permission. Indonesia was one of their victims as well. More than 2 million hectares of forest, including protected forest and conservation areas, have been illegally converted to palm oil plantations.
The Liberia Extractive Industries Transparency Initiative (LEITI) has found that contract award process between Sime Darby and the Liberian government did not comply with local land laws, failed to conduct public consultations or produce due diligence reports as required by Liberian rules.
To sum up some of Sime Darby's deeds, which highly affect the local communities in Liberia:
– No compensation has been paid to communities for land taken over by the company
– Forest areas used for various cultural practices had also been destroyed and planted with oil palm
-Sime Darby operations could lead to a loss of biodiversity, particularly the Upper Guinean Forest Ecosystem, which includes globally endangered and vulnerable bird species
-There could be land clearance of substantial areas of closed forest (more than 40 per cent tree cover) resulting in reductions in carbon storage and sequestration capacity
– There are risks of loss of livelihoods, food insecurity and the potential for chronic poverty
– Increased risk of conflict and rural to urban migration
– Increase in gender inequalities
According to Sime Darby's own High Conservation Value Assessment report, one of the concession areas (Garwula District, Grand Cape Mount County) is comprised of
wetlands, agricultural lands, and mainly intact natural forested areas. This area houses a variety of animal species including Water Chevrotain and African Buffalo, both of which are protected under Liberian laws. Various species of forest and lowland birds, as well as reptiles including crocodiles are found in the area as well. Another concession area (Bopolu District,Gbarpolu County) also has significant forest cover.
To give you a list of violated Liberian regulations:
-By having no protection for communities' rights in respect of customary land and natural resources;
-By not guaranteeing the principle of Free, Prior and Informed Consent (FPIC);
-By allowing involuntary resettlement of communities if they are deemed to impede the companies' activities;
-By allowing the degradation of food security by not mandating that the company find alternative nutrition sources for community members who lose farmland to the plantations.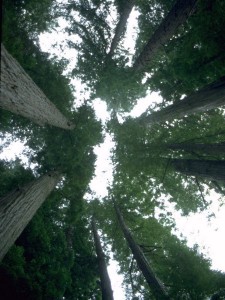 As if Sime Darby has not caused enough harm already, local communities accuse them of violating their human rights as well, in a way of:
-Providing inadequate information about the concession areas;
-Not providing communities copies of the concession agreement;
-Giving little or no time to consider their response;
-Providing inadequate or no compensation;
-Not giving communities the opportunity to say 'no'.
After these findings, the Friends of the Earth have given Sime Darby the following demands:
– The concession agreements or contracts must be renegotiated in order to enshrine the responsibility to conduct FPIC negotiations, to invalidate the resettlement clause, and acknowledge customary community land rights regarding the concession land;
– Only after the communities have given their free, prior and informed consent can the company operate on their land;
– Communities should not be displaced against their will by the activities of Sime Darby;
– All community members should benefit from the plantations and the benefits shall be laid out clearly to the communities before they enter into any agreement;
– Employment rights must be respected;
– Compensation rates must be agreed with the communities before entering into any contractual agreement;
– No further deforestation and other environmental degradation should take place by Sime Darby in any of the concession areas.
But the following terrifying quote from Sime Darby Plantation managing director Datuk Azhar Abdul Hamidi shows that they're not taking these demands very seriously:
"Later on, when the opportunity arises, we may open estates in Brazil or in any South American country near the equator where oil palm grows well."
Sime Darby's expansion into Liberia is part of the company's ambition to reach 1 million hectares of plantation land in the next five years. This would very nearly double its current palm oil plantations area and would inevitably involve large scale deforestation to create new land. But unfortunately, it is not alone. IOI and Cargill, are also expanding their operations into new land including forest. Let's hope these ''opportunities'' won't arise at all.
The most incredible part of the story is that European banks, pension funds and private equity funds have given out loans to Sime Darby with a total value of 280 million
euro and assisted with issuing new bonds with a total value of 250 million euro. The company is highly supported in their destruction, so it seems.
Furthermore, the largest European shareholders of Sime Darby are the Norwegian Government Pension Fund – Global, the British asset manager Schroder Investment Management, the Dutch pension fund Pensioenfonds Zorg en Welzijn (PfZW) and the German Deutsche Bank. Deutsche Bank is also the largest European bondholder together with AXA Group (France). HSBC and Standard Chartered (both from the United Kingdom) are the only European financial institutions that have assisted Sime Darby to issue new bonds.
To conclude with, EU biofuels targets are driving deforestation of tropical rainforests as Sime Darby's operations in Indonesia and Liberia reveal. They will continue to expand elsewhere to meet the extra demand for palm oil, therefore causing indirect greenhouse gas emissions. The EU must account for the emissions caused by the new demand stemming from its targets.
See the full PDF's on this, reports by Friends of the Earth.
Palm_oil_driving_deforestation_Aug_2010 Sime_Darby_and_land_grabs_in_Liberia_June_2013
Click Battersea Power Station for more blogs
See our Battersea Power Station project pages for more information and videos.
Or visit PlanA our general blog on urbanism, planning and architecture.
Spectacle homepage
Like Spectacle Documentaries on Facebook
Follow SpectacleMedia on Twitter