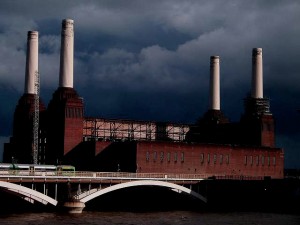 You'd think that with debts up to their eyeballs, and Wandsworth Borough Council's decision on planning permission still in the balance, the owners of Battersea Power Station would have enough to worry about.
But now new allegations have arisen in the Irish media about certain figures involved in REO, the property firm that owns the site.
The Irish Independent has reported that Willie McAteer, formerly finance director of Anglo Irish Bank, which loaned money to REO, also owns a stake in the company.
McAteer was also arrested and questioned by the Irish fraud squad in March 2010 following his resignation from the board of bailed out bank Anglo Irish in 2009.
Meanwhile accusations of irresponsible behaviour are in the air directed at Johnny Ronan, one of the owners of Treasury Holdings, REO's largest stakeholder, with an opinion piece in the same newspaper accusing him of reckless spending. Mr Ronan's children's 'lavish birthday parties…costing hundreds of thousands of euro' come under fire.
This only adds to speculation on the propriety of his behaviour – in March the Irish Times reported that he was 'standing down' from his position for a few months, following embarrassing revelations about his love life.
It seems Mr Ronan had been embroiled with arguments with a former girlfriend after being found taking extended lunches and private jet trips to Morocco with a former Miss World.
Not responsible behaviour, some might say, for a man whose company has debts funded by the Irish taxpayer to the tune of more than a billion euro.
Click Battersea Power Station for more blogs
See our Battersea Power Station project pages for more information and videos.
Or visit PlanA our general blog on urbanism, planning and architecture.
Spectacle homepage
Befriend Spectacle.Docs on Facebook
Follow SpectacleMedia on Twitter