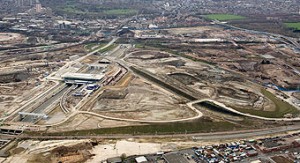 The Olympic village has been sold to the property arm of Qatar's Royal family at a loss of £275m.
In alliance with British developer Delancey Estates, the two companies will be responsible for just over half of the existing 2,818 homes and for the development of a further 2,000 units on new land.
The partnership "creates the first private-sector residential fund of more than 1,000 homes to be owned and directly managed as an investment."
For more on this story click here
Click London Olympics for more blogs.
See our Olympics project pages for more information and videos.
Or visit PlanA our general blog on urbanism, planning and architecture.
Spectacle homepage
Befriend Spectacle.Docs on Facebook
Follow SpectacleMedia on Twitter