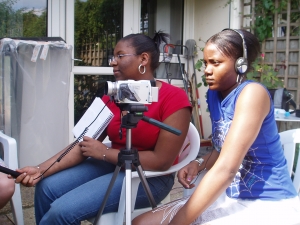 Spectacle will be starting a new series of inter-generational workshops on the Silwood Estate in South-East London every Tuesday from 1st of February. Documenting the lives' of old and young residents alike, it is an attempt at capturing oral histories and in the same process teaching people ow to use camera equipment to record their own stories. We will be filming on location from 2pm-3pm on the Estate, and from 3pm til 6pm, we will be based at the Silverlock Centre on Warndon Street (opposite Tissington Court) for a more formal workshop.
All welcome!
Click Silwood Video Group for more blogs
Or visit PlanA our general blog on urbanism, planning and architecture.
See our Silwood Video Group project pages for more information and videos.
Spectacle homepage
Befriend Spectacle.Docs on Facebook
Follow SpectacleMedia on Twitter