We are pleased to announce that we are meeting at the Lewington Community Centre (9, Eugenia Road, London SE16 2RU), on the Silwood Estate, on Monday May 23rd 2022 to watch with residents extracts from the Silwood Video Archive. The screening event will start at 6.30 pm and will be both live and online.
The event is open to anyone who lives or lived on the Silwood Estate, or is just interested in its history.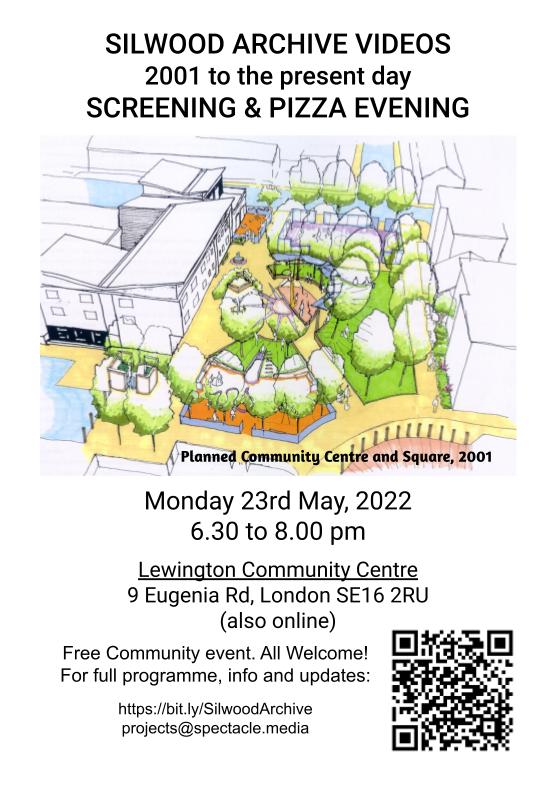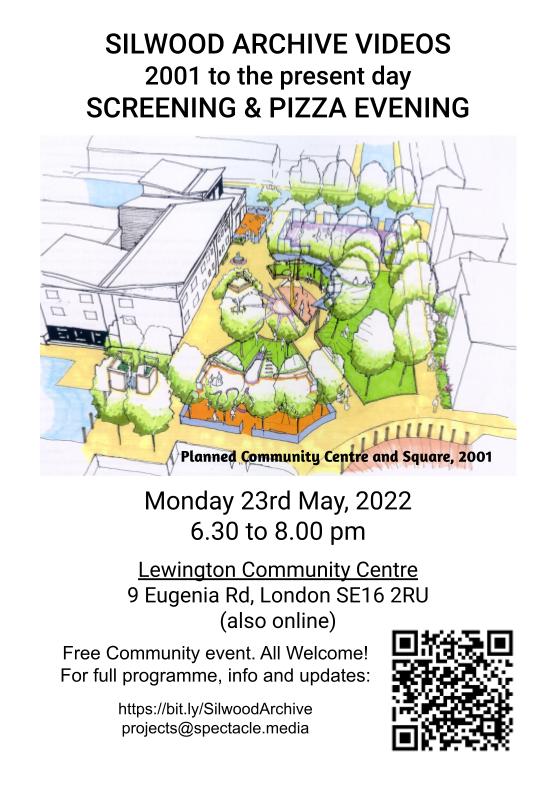 The Silwood video archive contains footage shot on the estate since 2001 to the present by Silwood residents and Spectacle, documenting the impact of the regeneration on the local community and everyday life and activities on the estate. Sections of this archive have been digitised and discussed with residents in online workshops as part of the Digitally Democratising Archives project, funded by the National Lottery and The Audience Agency.
It will be possible to attend the event remotely by joining this zoom link.
If you want to join the Silwood Video archive project and have access to future workshops and to the video archive, please sign up to the group by using this link