Spectacle is launching a new online video training course! The Day/Night School will run half-day training courses designed for academics, researchers, journalists from all over the world!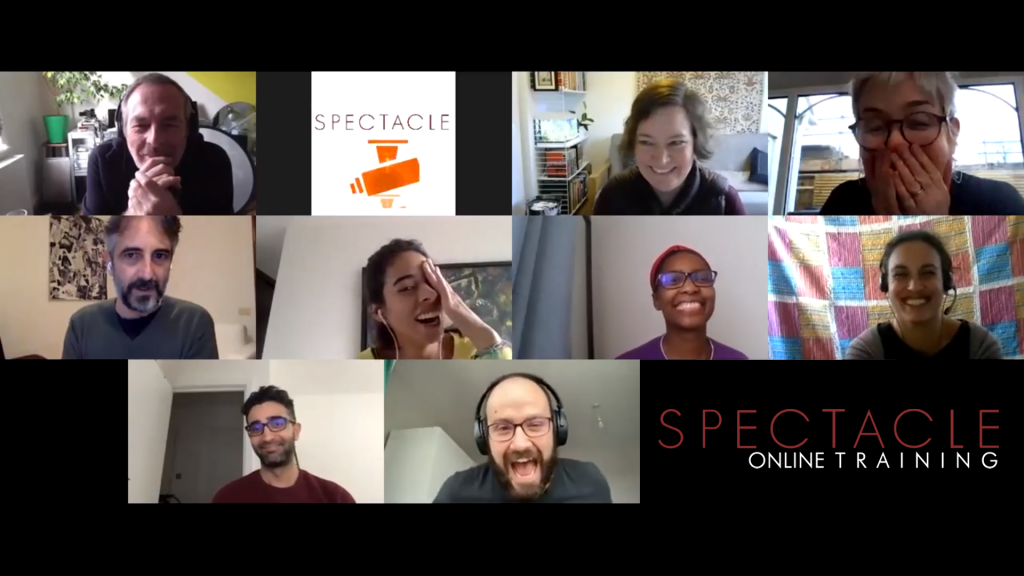 Works in Any Time Zone
Responding to demand ranging from Idaho to New Delhi, Spectacle has designed a video training course at times that work in almost any time zone, and so available to pretty much anyone around the globe – live!

This course offers half-day training on Tuesdays and Fridays for 4 weeks – that's 8 half-days total. The initial courses will run from 15:00-18:30 London Time, which means you can enjoy it as an early morning class in Los Angeles, or an evening class in Bangalore. Subsequent courses will shift in time for availability including Australia and Japan.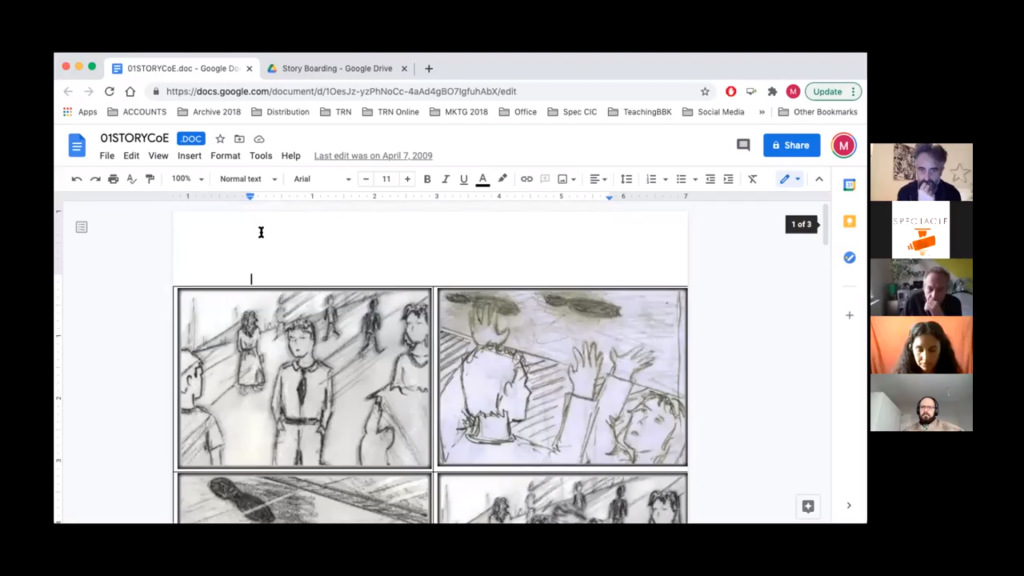 Designed for PhDs, Academics and Researchers
When it comes to making videos, the just 'point and shoot' method only works if you are extremely lucky. From inaudible audio, to interviewees that clam up as soon as they see a camera, to takes ruined by continuous autofocusing – the pitfalls are innumerable.
This course is specifically designed for academics interested in incorporating video into their research. Whether you want to integrate visual methods into your research or produce videos to disseminate your outcomes, you will learn all you need to know to turn your research into a short film.

If you don't have the budget for expensive filming equipment, won't have a film crew, and need a surefire way to make a final project where the mistakes don't distract from the message – you need our training course. Spectacle has been working with and training academics in filmmaking for decades so we know the unique needs of research filmmaking. From video techniques to editing and visual storytelling, this course will provide all the skills you'll need.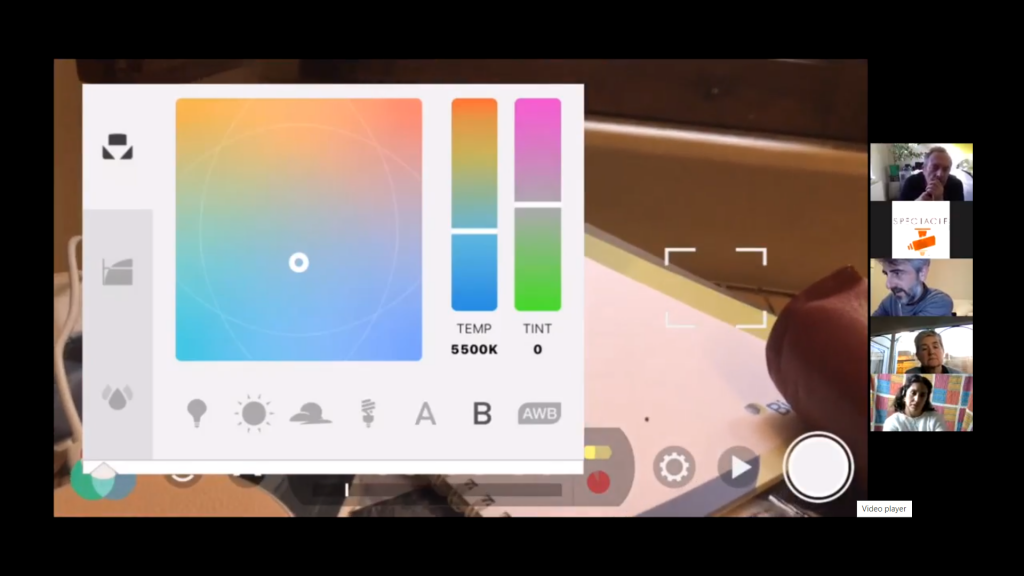 Skills You'll Learn
The first 4 sessions are on videography, and the last 4 focus on visual storytelling and editing. You can do all 8, or just choose to do the first or second half.
How to operate a camera
How to get best results from smartphones
Storyboarding and visual storytelling
Talking heads and interviewing
Strategies from filming to editing
The basics of editing using Adobe Premiere Pro
Learn about editing as a data analysis method
How to produce engaging videos based on your findings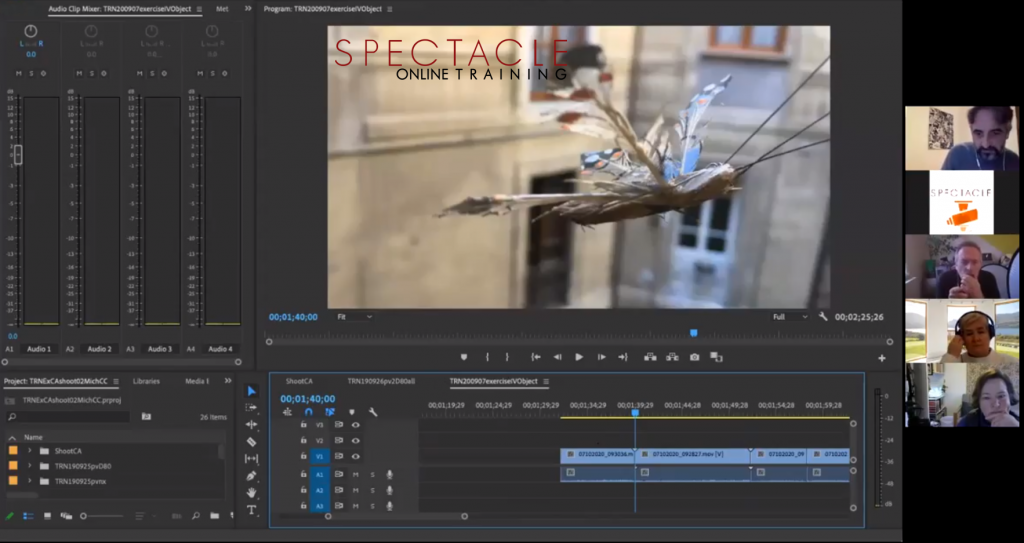 In the Classroom
All courses are taught live on Zoom. The course content is split into manageable 45-90 min modules. Each module builds on the last and will cover key concepts and offer practical exercises to develop your skills and confidence in technical and creative aspects of video making.

The first 4 sessions will cover all aspects of filming, including sound recording and camera techniques. The last 4 sessions will focus on visual storytelling and editing in Adobe Premiere Pro.

FLEXIBILITY
If you have to miss a session, you can access the recordings for 30 days through private links. You can choose to attend only the filming half or the editing half of the course, or buy the whole package and take a gap between the two halves.
PRICE
£480 for 8 sessions
£280 for 4 sessions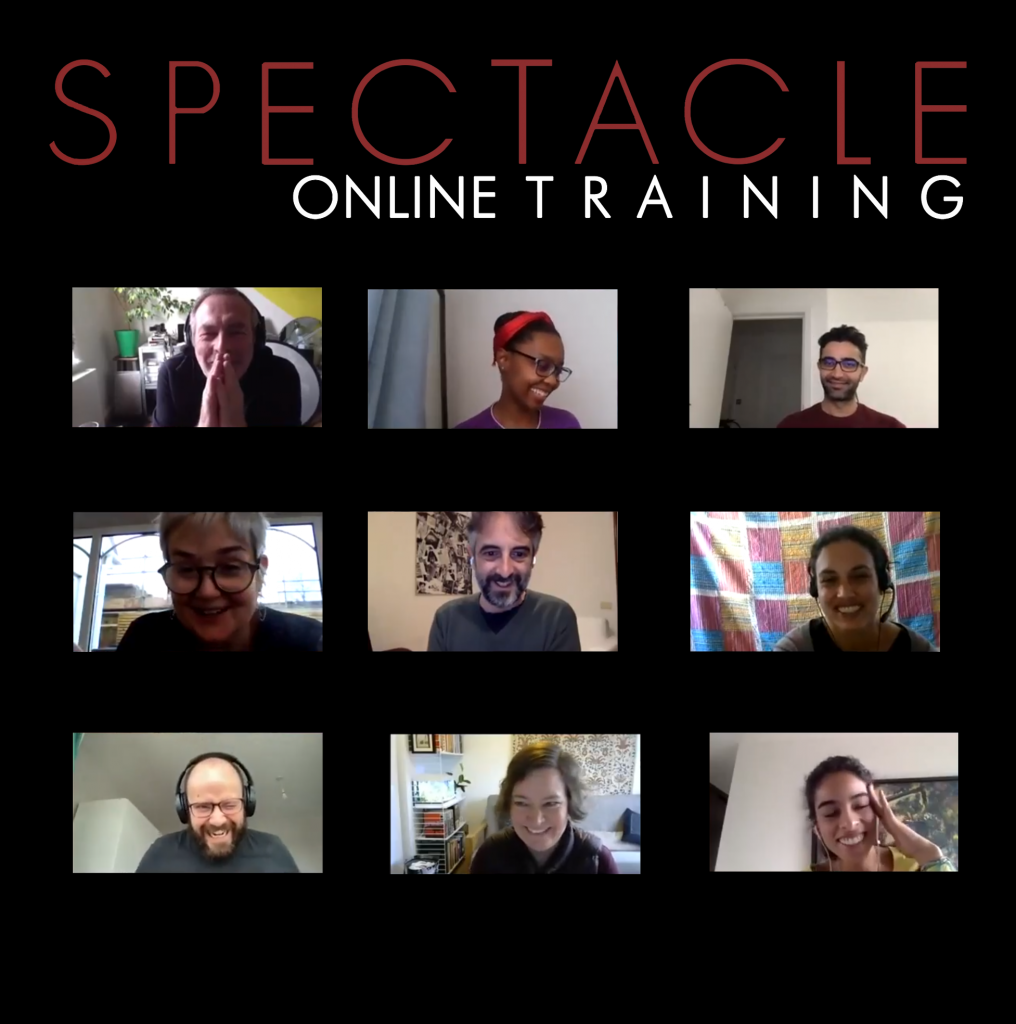 Previous Clients
Spectacle has delivered successful training workshops for numerous educational organisations, NGOs, and private companies including: Cambridge University Press, Cambridge Anthropology Department, Amsterdam Institute for Social Science Research, Science and Technology Facilities Council, Edinburgh University, Birkbeck College, UCL, LSE, Oxford COMPAS, University of Zurich, as well as hundreds of social researchers, journalists, scholars, and video marketers who have found our methods engaging and inspiring.
Read our Testimonials
Sign up to our Newsletter for more information about our ongoing projects.
Spectacle Homepage
Like Spectacle Documentaries on Facebook
Follow us on Twitter, Instagram, Vimeo, Youtube and Linkedin