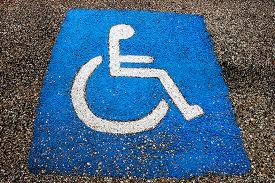 The Atos Healthcare assessment for disability benefits has been labelled a box-ticking exercise, employing the use of LiMA (Logic Integrated Medical Assessment) – a script which the Atos assessors use to determine a person's level of disability. These assessors are often medical professionals who have undergone training to comply with the objectives of the test.
The aims of this kind of test, using multiple choice questions to provide quantitative information to assess disability, is to try and standardise disability in order to make the murky waters of individual medical conditions a little more transparent, ostensibly for budgetary purposes. Atos currently has a contract with the UK government which they claim to be worth £100m a year.
The government's planned re-structuring of the benefits system will incorporate similar assessments, for example, replacing the Disability Living Allowance (DLA) with Personal Independence Payments (PIP). The PIP scheme will make claimants subject to regular review and face-to-face assessments, using methods like LiMA. The government says that they hope to save £1bn using such a system, but disability groups say that the system is insufficient, and Atos' monopoly on benefits assessments is inappropriate. One of the universal criticisms of Atos is that they rarely make eye contact with patients…
Some disability campaign groups have subsequently called for a boycott of the 2012 Paralympic Games due to Atos's position as a worldwide partner of the Olympic and Paralympic Games. The campaigners say the company is running a flawed process to assess disabled people's rights to benefits and is therefore an inappropriate sponsor of the Paralympic Games. Yet for campaigners, the last straw is the appointment this month of former Atos chief executive – Bernard Bourigeaud – to the board of the International Paralympic Committee.
The LOCOG committee has a poor record when it comes to sourcing ethically sustainable goods and sponsorships. They can now add another instance to the list. Accused of causing 'fear and loathing' among disabled claimants, Atos' system remains hidden to prevent any critical testing of its efficacy, and their extremely lucrative and unassailable contract with the DWP shrugs off other corporate competitors. For anyone disabled, the name Atos is hardly reputable.  However, LOCOG doesn't really mind where it comes from, so long as the money flows.
Click London Olympics for more blogs
See our Olympics project pages for more information and videos.
Or visit PlanA our general blog on urbanism, planning and architecture.
Spectacle homepage
Befriend Spectacle.Docs on Facebook
Follow SpectacleMedia on Twitter