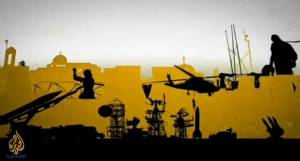 The concept of having a song in your head, completely changes the moment you are forced to listen to it over and over again. Could you imagine what a damage a sweet, innocent, childish, television show can bring in times of war? And how music can drive you crazy? Al-Jazeera produced a shocking documentary about the use of music to torture prisoners. In the documentary, the composer of Sesame Street songs, Christopher Cerf, is investigating the use of his songs in for example Guantanamo Bay. He is confused that his creations are being used to torture people for hours and hours.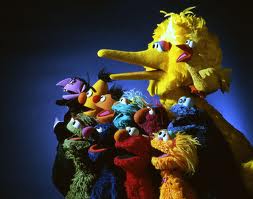 Torture through music is used to make prisoners speak during interrogations and to make them alienated and unable to think. The documentary is also touching upon the fact that Sesame Street music was used before as a torture technique in 2003 to prisoners from Iraq. The film includes an in-depth interview with Moazzam Begg, also interviewed in Shaker: A Decade of Injustice, about his time in Guantanamo and the use of torture and music.
Worth watching.
Watch the whole documentary here.
Interested in more about Guantanamo Bay?
Order Spectacle's DVD Outside The Law: Stories from Guantánamo
Click Guantánamo for more blogs
Or visit our Guantánamo project pages for more information and videos.
Spectacle homepage
Befriend Spectacle.Docs on Facebook
Follow SpectacleMedia on Twitter