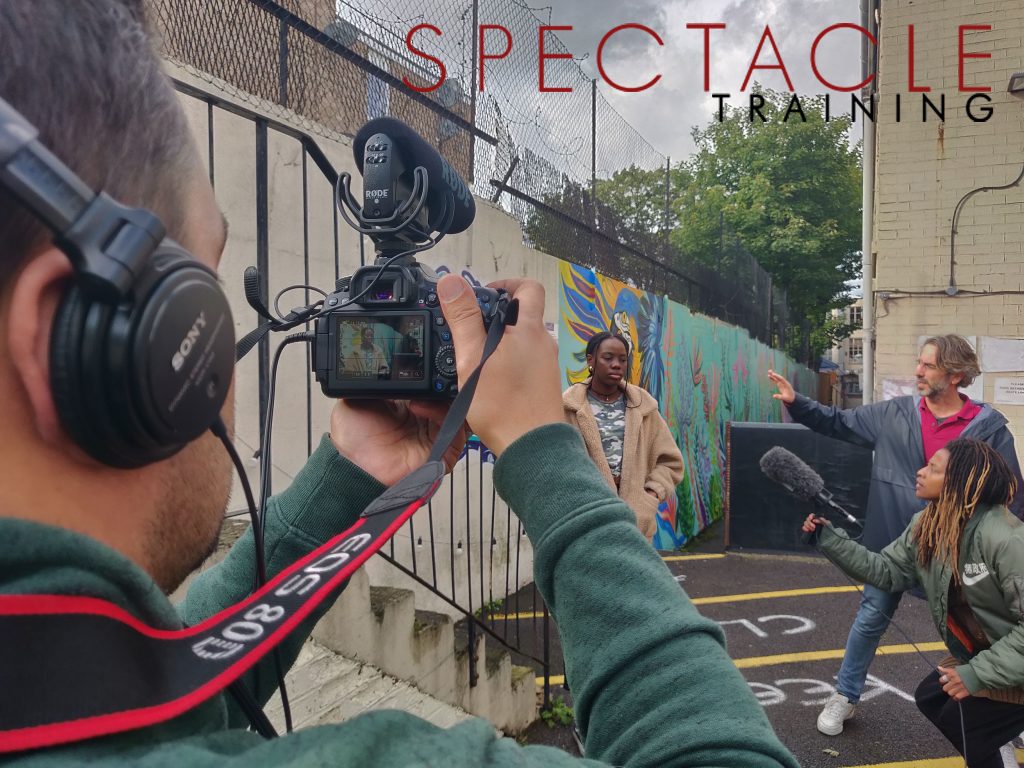 Participatory Training & Production Hybrid
Are you an NGO or Community Centre or organisation looking to include your participants in the making of compelling videos addressing their interests and concerns? Why not engage them in a participatory video project? Spectacle has successfully adopted collaborative documentary making models for over 40 years, including award-winning participatory documentaries that have been broadcast on national and international television. We can design hybrid training-production programmes which will give you the best aspects of a collaboratively-directed film combined with professional quality production.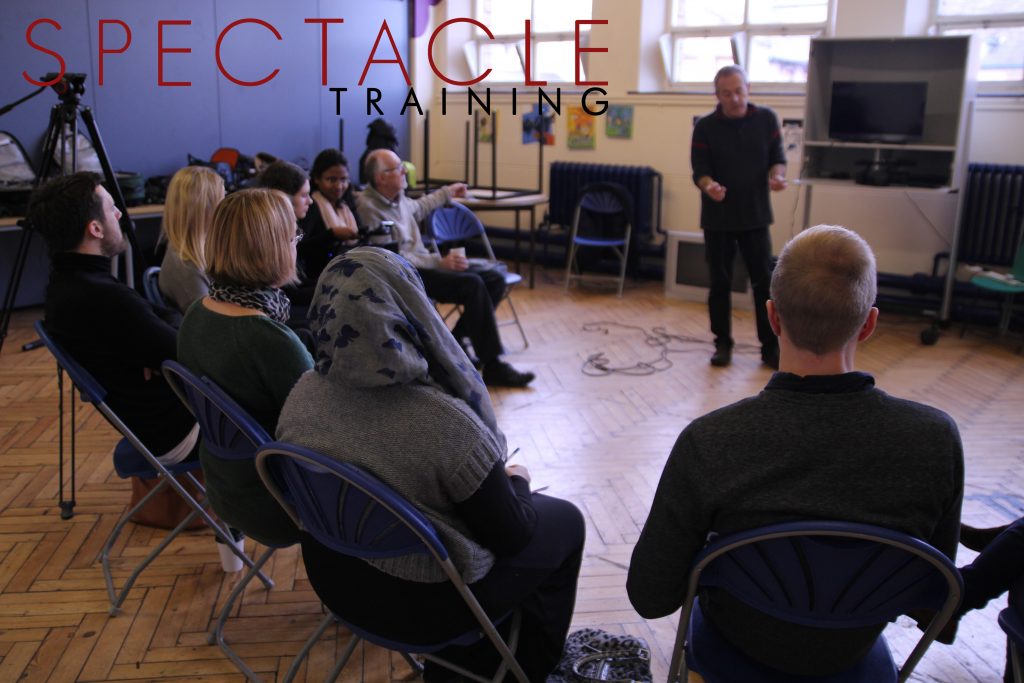 We offer:
1) Training in shooting and editing film for you and/or your participants
2) Our professional shooting and editing services
3) A final short film and a fast turn around participatory project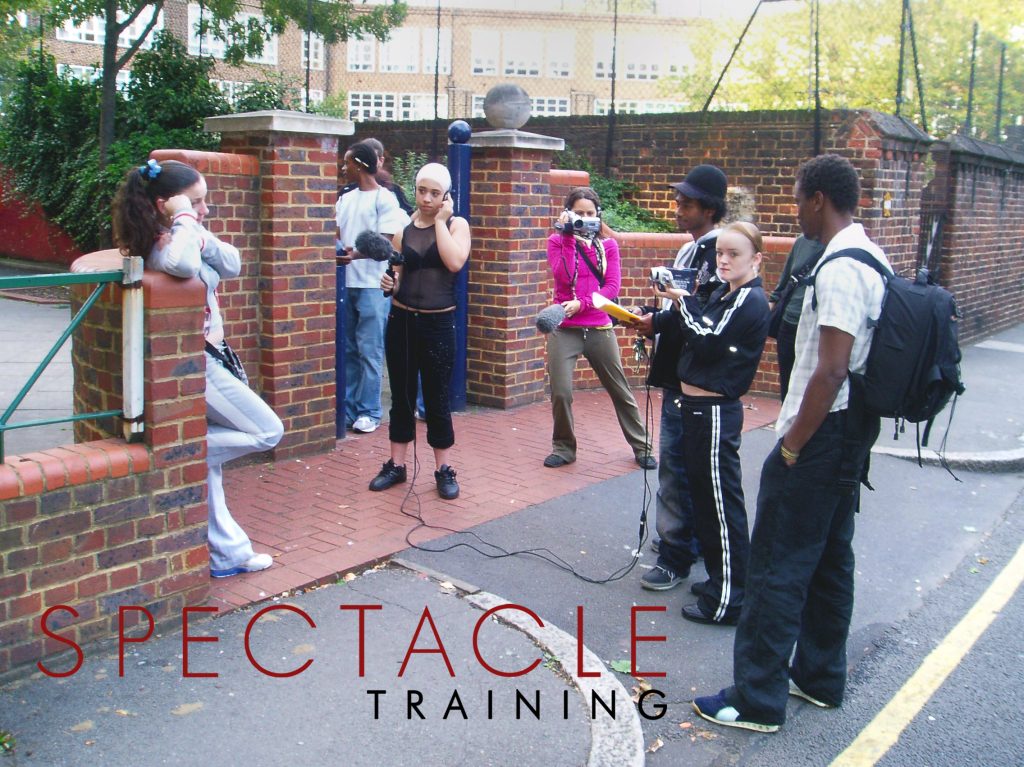 Because every community is different, there is no single participatory process model. The goal is to create a space which is open to equal participation, sharing, and creating for a community. By giving artistic and editorial control to non-professionals, the final results are vibrant and multifaceted. The participatory video process centres the lived experiences of many people.
The benefits this can offer from a research standpoint are obvious. Whether you want to understand people's experiences or just build community, a participatory project can be a joyful experience of co-creation and co-authorship of knowledge and art.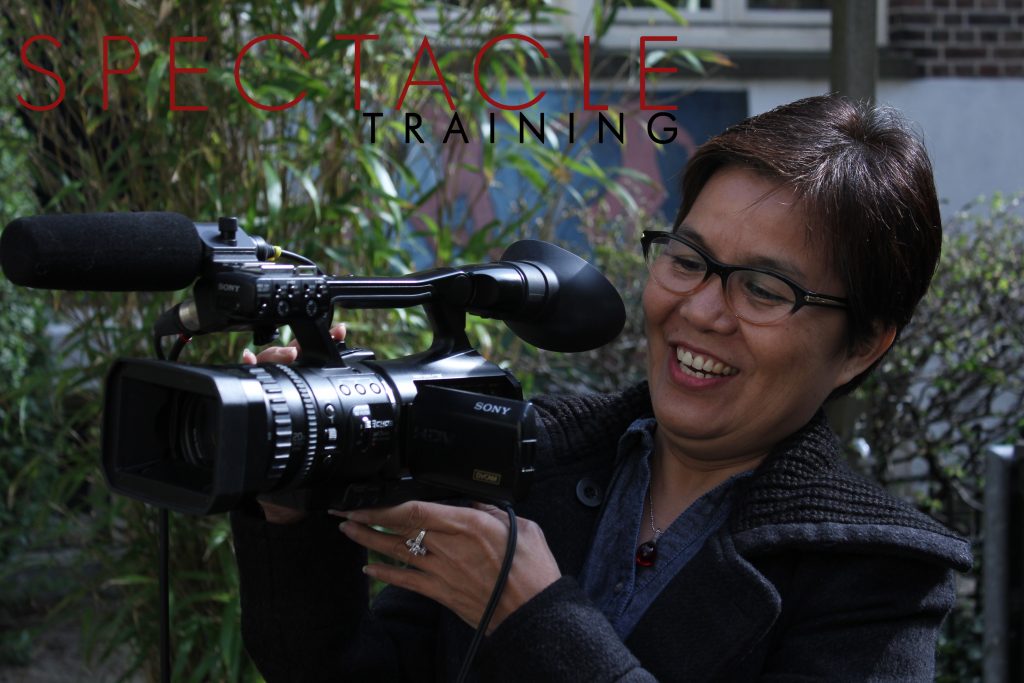 Spectacle has a long history of participatory work. From Germany to Colombia and across the UK we have led, co-led, and facilitated participatory film groups and workshops both in person and online for groups of all shapes and sizes.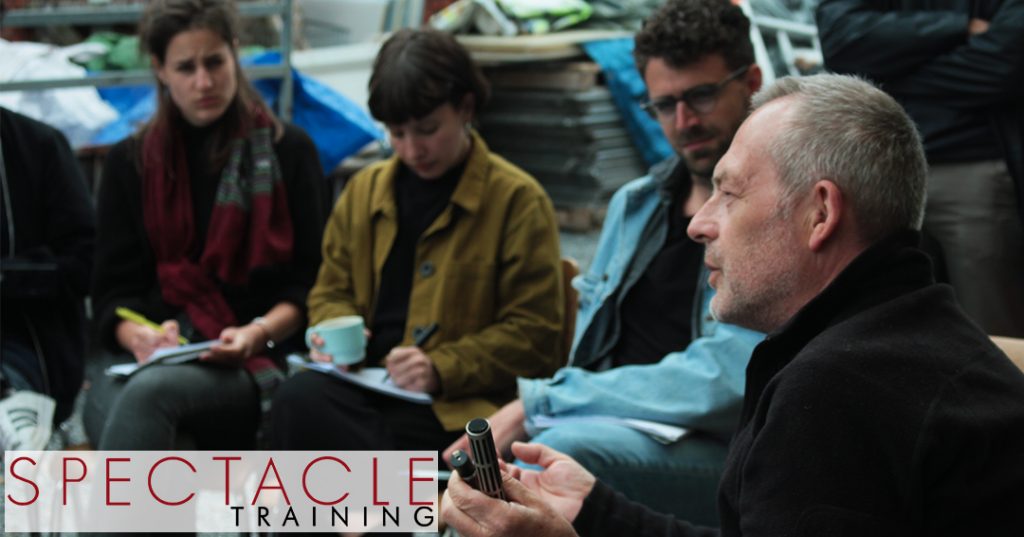 For over 40 years Spectacle has worked with groups that want to begin participatory projects. From setting up community video groups to facilitating ESRC funded participatory research projects. Further we've run workshops for people around the world online and in person and trained hundreds of people in our methods.
Spectacle is an award winning independent television production company specialising in documentary, community-led, investigative journalism and participatory media. Spectacle's documentary work has been broadcast and exhibited internationally. We have produced work on commission for clients including Amnesty International, the Joseph Rowntree Foundation, the Howard League for Penal Reform, Council of Europe, Groundwork, the London Health Commission, the NHS, Big Local and the Wellcome Trust.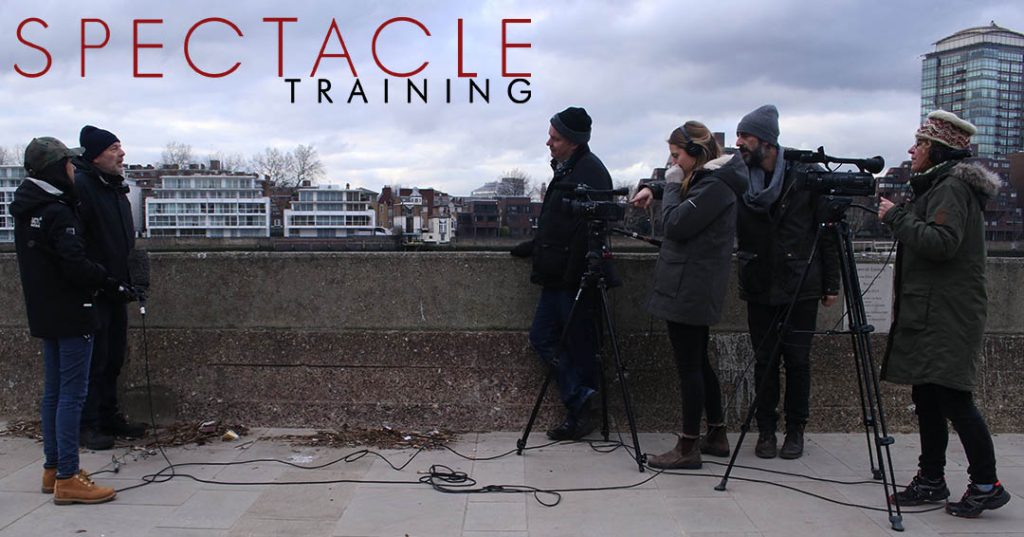 As well as undertaking productions, Spectacle runs short, sharp, affordable training courses and community based media workshops. We believe our courses are the best around, largely based on the exceptional feedback we have received from the hundreds of people we have trained over the years.
We are a small, socially-minded company, our training and commissioned work income supports our unfunded community based work.

How do I begin a participatory video project?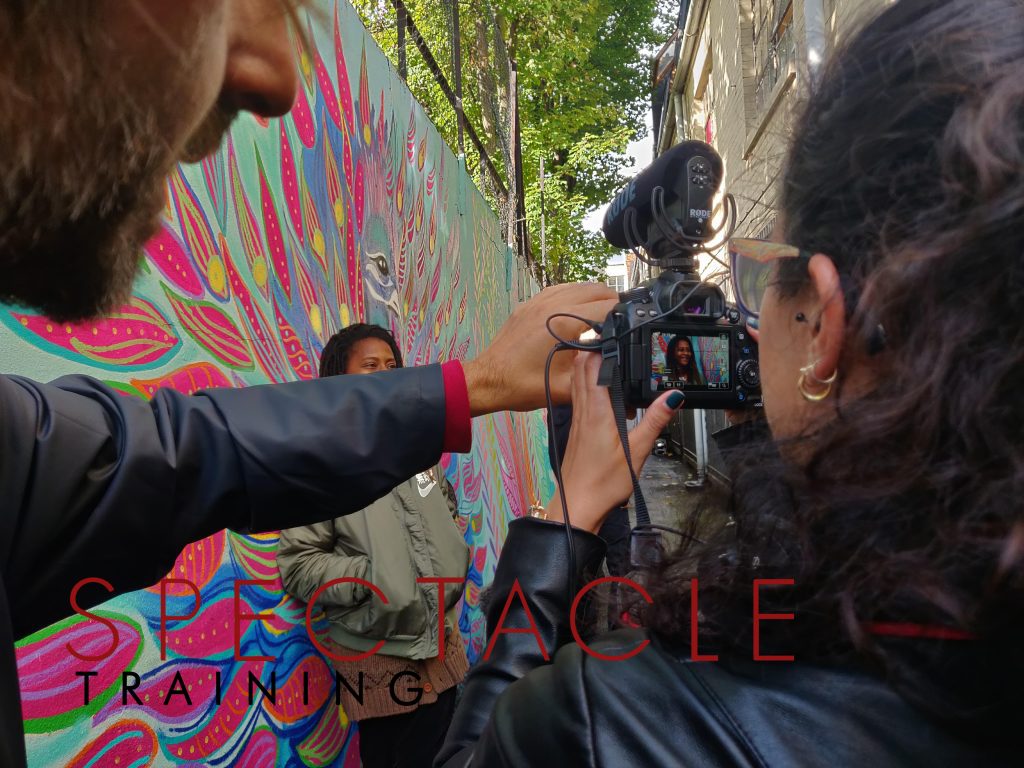 We are offering a bundle of services that will guide your staff through a specifically designed programme of training and production based on your video project. There are many options for how we could design your programme together. We can accommodate any time zone where your participants might be located.
We can offer practical workshops on video making. These bespoke training workshops can be tailored to the needs of the client including: a variety of cameras including smartphones, DSLRs, camcorders, etc; visual storytelling including storyboarding or idea generation; filming techniques guaranteed to generate quality footage.
We can teach you how to teach your participants to film, and how to run your own participatory project.
Travel permitting, Spectacle can assist you in your real shoot. You will have complementary equipment (second camera, audio recording, lights) and extra crew if needed.
We can train you on how to effectively use video editing software, sitting together in front of your project to get the editing process started.
If you want professional editing, we can finalise your video with the possibile option of drop-in editing sessions.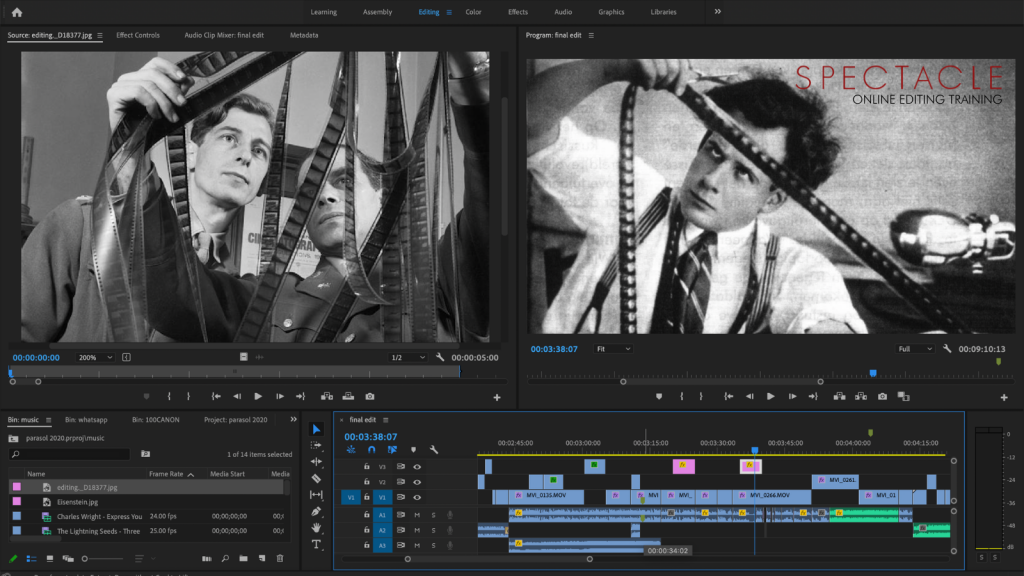 Finally, we can guide you through uploading and promoting it on your social networks and media platforms.
We can facilitate this entire process from beginning to end, give you the skills to run it yourself, or any hybrid in between.
Read more about our participatory model and past projects.
Contact Us

For more information or to chat about your project and ideas email us at training@spectacle.co.uk
Sign up to our Newsletter for more information about our ongoing projects.
Spectacle Homepage
Like Spectacle Documentaries on Facebook
Follow us on Twitter, Instagram, Vimeo, Youtube and Linkedin